And another one!! Mortgage Rates DROP Again to 3.25%!!!
Posted by Rod Moser on Monday, March 2, 2020 at 7:55 AM
By Rod Moser / March 2, 2020
Comment
National Housing Report: March 2nd
Rod and I are pleased to bring you a weekly report on the mortgage and housing industry, as well as the economy. Weekly we will publish the following report from CoreLogic as a courtesy to you. For more detailed statistics about Utah real estate markets, look for our real estate market updates weekly!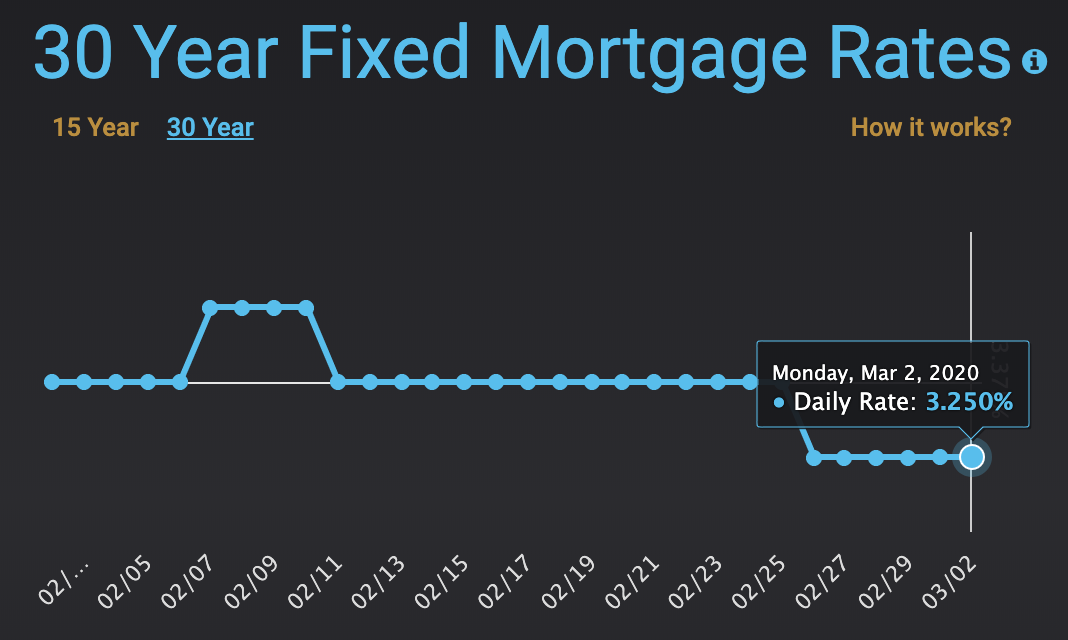 The Economy
Concerns about the global economic fallout of a spreading coronavirus continue to cause stocks to plummet and bond yields to drop, helping keep mortgage rates low.

The economy grew moderately in the 4th qtr, but slower than initially reported. Consumer spending, which makes up about 2/3rds of the economy, was revised lower.

Factory orders for durable goods like cars, auto parts and home appliances dipped in January. However, economists had expected a bigger drop overall.
Housing News
The Federal Housing Finance Agency reported home price gains of 5.1% in Q4, the 34th consecutive quarter of increases. Low mortgage rates helped.

Pending home sales jumped more than expected in January, up 5.2% for the month and 5.7% annually. Growth occurred despite the lowest inventory of homes for sale since 1999.

Sales of new homes surged to a 12.5-yr high in January. Housing market strength could help keep the economy growing and blunt any hit from the coronavirus.
---
*Rate movements and volatility are based on published, aggregate national averages and measured from the previous to the most recent midweek daily reporting period. These rate trends can differ from our own and are subject to change at any time.