Housing Report: How is this affecting the lending industry?
Posted by Rod Moser on Monday, March 9, 2020 at 4:27 PM
By Rod Moser / March 9, 2020
Comment
National Housing Report: March 9th
Rod and I are pleased to bring you a weekly report on the mortgage and housing industry, as well as the economy. Weekly we will publish the following report from CoreLogic as a courtesy to you. For more detailed statistics about Utah real estate markets, look for our real estate market updates weekly!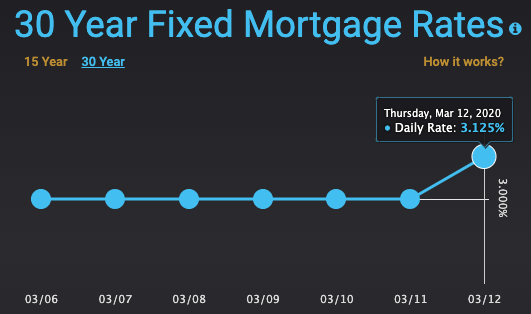 The Economy
The economic fallout from the now pandemic COVID-19 coronavirus continues to grow. Stocks have plummeted globally and have now entered a bear market.

Mortgage rates have recently spiked higher, despite stocks' losing ground. The media will be late reporting this, as most won't see it until next week's Freddie Mac rate survey.

Central banks around the world are announcing stimulus plans to combat the global economic slowdown from the virus. The Fed meets next week and is likely to announce something.
Housing News
The FHFA reminded mortgage servicers this week that borrowers who are unable to make their monthly mortgage payments due to COVID-19 should be offered forbearance options.

Due to the coronavirus, NAR has suspended all non-essential travel for staff and volunteers through April 11th or until further notice as it monitors the situation.

NAR has issued guidance to Realtors as they serve clients amid COVID-19 concerns. Tips include fair housing reminders related to showing homes and open houses.
---
*Rate movements and volatility are based on published, aggregate national averages and measured from the previous to the most recent midweek daily reporting period. These rate trends can differ from our own and are subject to change at any time.