Rates staying at historically low 3.375%! Don't miss this opportunity!
Posted by Rod Moser on Monday, February 24, 2020 at 10:45 AM
By Rod Moser / February 24, 2020
Comment
National Housing Report: February 24th
Rod and I are pleased to bring you a weekly report on the mortgage and housing industry, as well as the economy. Weekly we will publish the following report from CoreLogic as a courtesy to you. For more detailed statistics about Utah real estate markets, look for our real estate market updates weekly!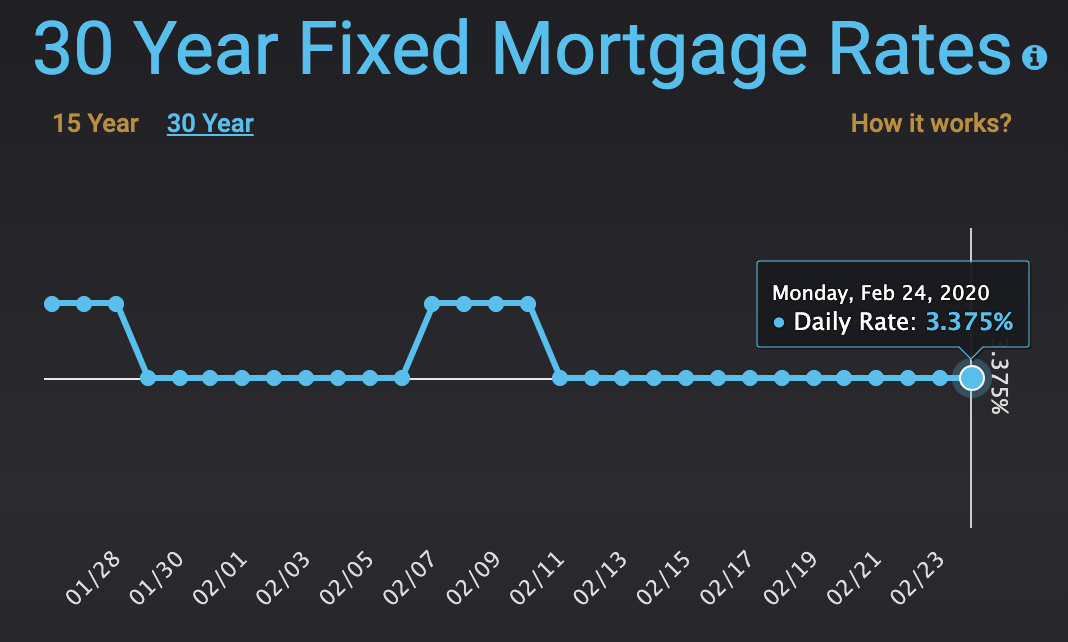 The Economy
Investors are increasingly worried about the spread of the coronavirus outside China. Concerns over the economic impact of the virus are helping rates remain low.
Producer prices increased by the most in more than a year in January, but most of the uptick appeared to reflect temporary price swings instead of an underlying increase in inflation.
Jobless claims rose modestly last week, suggesting sustained labor market strength that could help support the economy amid risks from the coronavirus.
Housing News
Builder confidence in the housing market remained strong in February, despite a shortage of workers and a dearth of lots. Rising wages and low rates are fueling demand.
New housing starts fell in January, although less than expected. Permits for new construction surged to a 13-year high, pointing to more building to come this year.
Mortgage applications were down 6.4% last week, mainly due to a drop in refinance activity. Purchase applications fell 3% but were 10% higher than a year ago.
---
*Rate movements and volatility are based on published, aggregate national averages and measured from the previous to the most recent midweek daily reporting period. These rate trends can differ from our own and are subject to change at any time.