Mortgage Rates Aare Going Up! Lock it in now!
Posted by Rod Moser on Monday, February 10, 2020 at 10:24 AM
By Rod Moser / February 10, 2020
Comment
National Housing Report: February 10th
Rod and I are pleased to bring you a weekly report on the mortgage and housing industry, as well as the economy. Weekly we will publish the following report from CoreLogic as a courtesy to you. For more detailed statistics about Utah real estate markets, look for our real estate market updates weekly!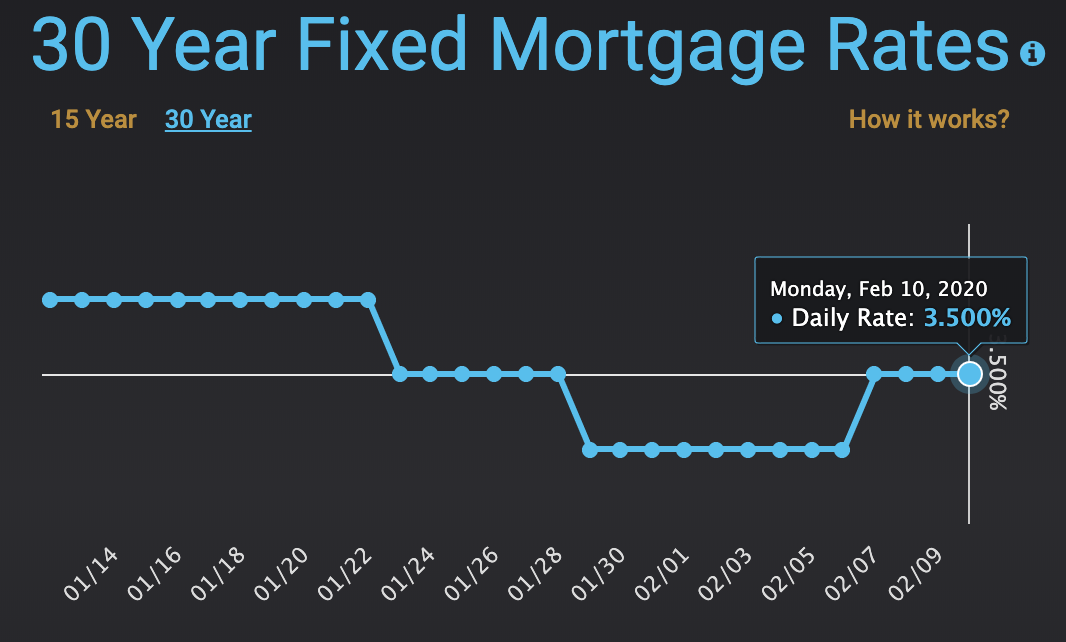 The Economy
Manufacturing activity rebounded in January, with the ISM index at its highest level since July. The improvement likely reflects ebbing trade tensions with China.

Fears of a slowdown in the global economy caused by the coronavirus are dissipating. Stocks have recovered, and rates are creeping up on new investor optimism.
New orders for U.S. made goods saw their highest increase in nearly 1-1/2 yrs in December. The data points to an improving economy, which could pressure rates higher.
Housing News
Construction spending dipped in December. However, residential construction spending gained 1.4% as homebuilders grew more confident.

Realtor.com predicts millennials' share of mortgage originations will surpass 50% for the first time this spring, with Gen X at 32% and baby boomers at 17%.
Home design and decorating fads that are fading fast include macramé, all-gray interiors, shiplap, tribal prints, concrete countertops, and accent walls.
*Rate movements and volatility are based on published, aggregate national averages and measured from the previous to the most recent midweek daily reporting period. These rate trends can differ from our own and are subject to change at any time.